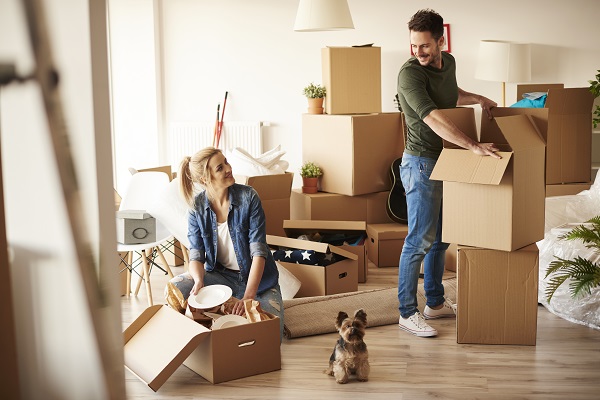 How to Quickly Lighten Your Moving Load
As you are packing to move, we have a secret for you . . . move less stuff!
It's obvious, but it's true. You can save time, money, and the anxiety of finding the right place for extra stuff if you take the time before your big day to declutter. While you may have things destined for the dump, the odds are you have a lot more stuff that could find a better home with someone else. So how do you quickly and easily declutter your home before the move?
Start with a garage sale. The garage sale is a reliable way to offload your junk. For example, you may not want to keep your surfboard when moving to Prescott, but someone may be willing to pay top dollar for it. Another option is a "moving in" garage sale. Consider having a garage sale when you arrive. Plus, this can be a great way to get to know your new neighbors.
Sell your stuff online. Facebook Marketplace, Craigslist, eBay, and Nextdoor are all excellent venues for finding buyers. These online marketplaces offer a fast option for many people to see what you have to sell. However, remember to be safety conscious when meeting with strangers. Beware of scammers, and instead of inviting strangers into your home, if possible, meet the buyer in a grocery store parking lot or at a gas station.
Recycle: Take any electronics or paper goods to the nearest recycling center. It's an eco-friendly way of decluttering your home and getting rid of unwanted items.
Donate it! Get a tax deduction, and let someone else benefit from your unwanted items by dropping them off at Goodwill Industries, Stepping Stones, or the Salvation Army. This is also an excellent way to impact the community positively.
Don't let extra clutter drag down your move. Set aside time before the big day to sell, trade, or donate. You may sell enough to earn a few extra bucks to buy pizza on your first night in your new place.
Are you still searching for that perfect home? I'd love to help! Or, if you need to list your home, I love listing homes and helping them sell fast. Give me a call!  Kim Shaw (928) 710-9148
Moving to Prescott?
Are you getting ready to move to the Prescott Area? Welcome to "Everybody's Hometown!" We are excited to have you! You have picked a gorgeous town. Prescott truly has something for everyone. There are plenty of things to do in the area, making it the perfect community for people of all ages. Prescott is rated as one of the best places to retire, but our town is equally as family-friendly (and dog-friendly too!). The Prescott population is growing; however, it still offers the small-town feel the city has to offer and gives residents the best of both worlds.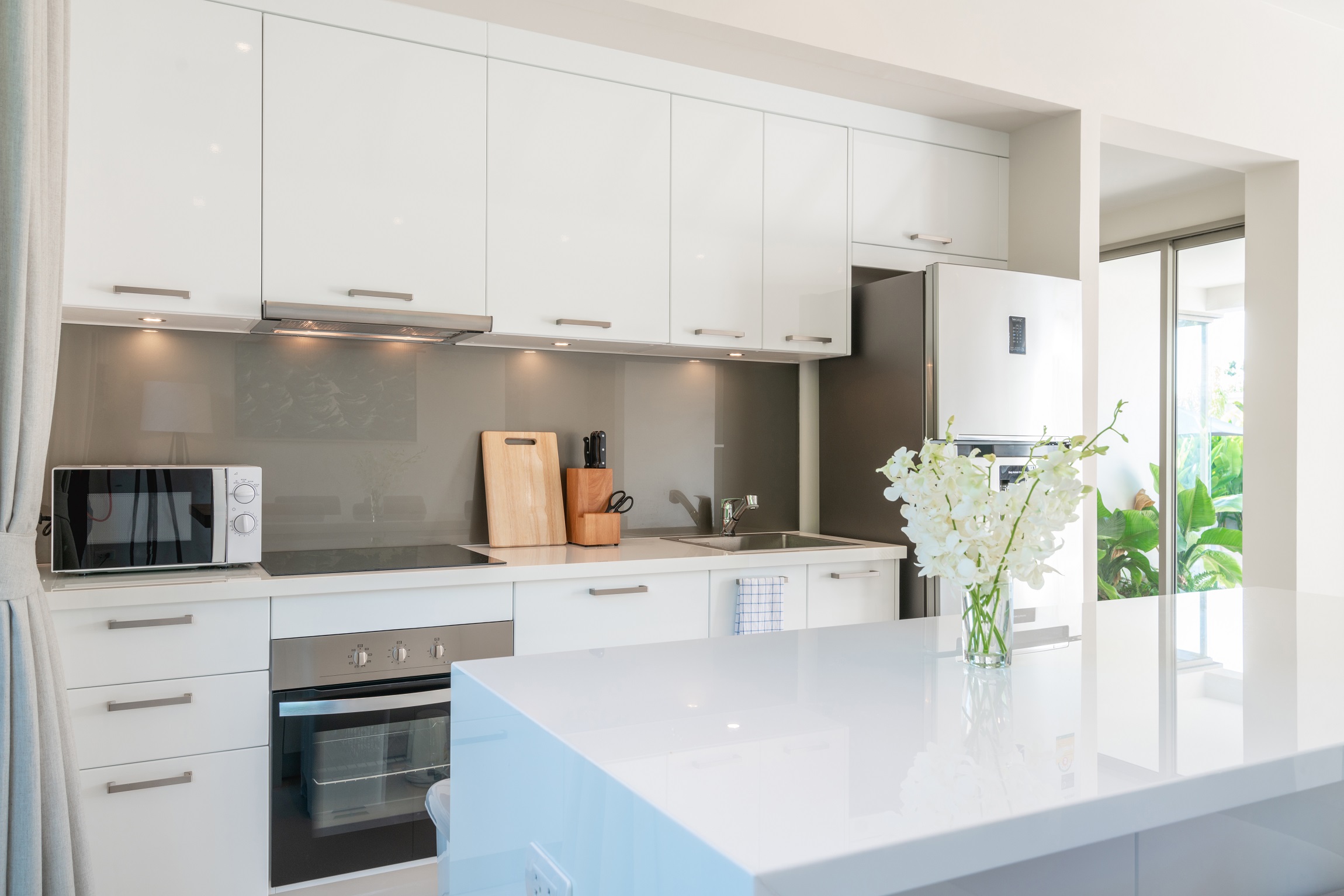 Are you getting ready to put your home up for sale? Open Houses are a great way to attract potential buyers, and there's no better time than now to start planning. A well-planned open house can help get your property off the market quickly and create a positive impression on everyone who enters your door. Here are vital preparations necessary for hosting a successful and memorable open house that hopefully has people lining up in droves to make an offer!
Get the Word Out
One of the essential steps in planning an open house is getting the word out. You can start by advertising through real estate websites, print media, and local neighborhood postings. Social media can be a great way to spread the news about your upcoming open house with targeted ads that are sure to get people talking. Have your realtor connect with other local real estate agents in your area, and encourage them to share information about your open house with their contacts.
Clean Up
Before potential buyers come for a home tour, you must tidy up the space from top to bottom. This includes vacuuming carpets, mopping floors, washing windows, and scrubbing bathrooms. Give extra attention to areas where there may be a lingering smell, such as the kitchen or basement. Don't forget to dust, declutter and rearrange furniture if necessary.
Prepare Refreshments
Providing light refreshments at your open house is a great way to create a hospitable atmosphere and leave a positive impression on buyers. Offer non-messy finger foods for guests to munch on while they explore each room in your home. Be sure to have plenty of cold drinks handy as well; water, lemonade, and iced tea are always popular options!
Make Your Home Smell
Yes, make your home smell! Make sure your home smells clean, fresh, and inviting. Remove pet scent, musty mildew smell, or burnt food odor. You can use scented candles, essential oils, or other fragrant items to make a lasting impression on visitors. NOTE: Avoid overtly floral or scented scents, as many people are allergic or sensitive to strong scents.
Greet Guests with a Smile
When potential buyers arrive at your open house, greet them with a warm welcome and friendly smile! Make sure someone is available to answer questions and provide information about your home, neighborhood, and local amenities. Allow visitors to explore the property independently while still being present in case they need assistance.
Follow Up Afterward
Once your open house is over, follow up with guests who attended. By keeping an open line of communication, you can ensure that potential buyers are kept up-to-date on any changes or updates, and ultimately help to create a sense of trust that will lead to a sale!
Follow these simple tips for planning an open house, and you'll be well on your way to selling your home quickly and successfully. Contact me today; I'd love to help you sell your home. I will work hard to sell your home faster and at a higher price. My secret is simple . . . dedicated customer service.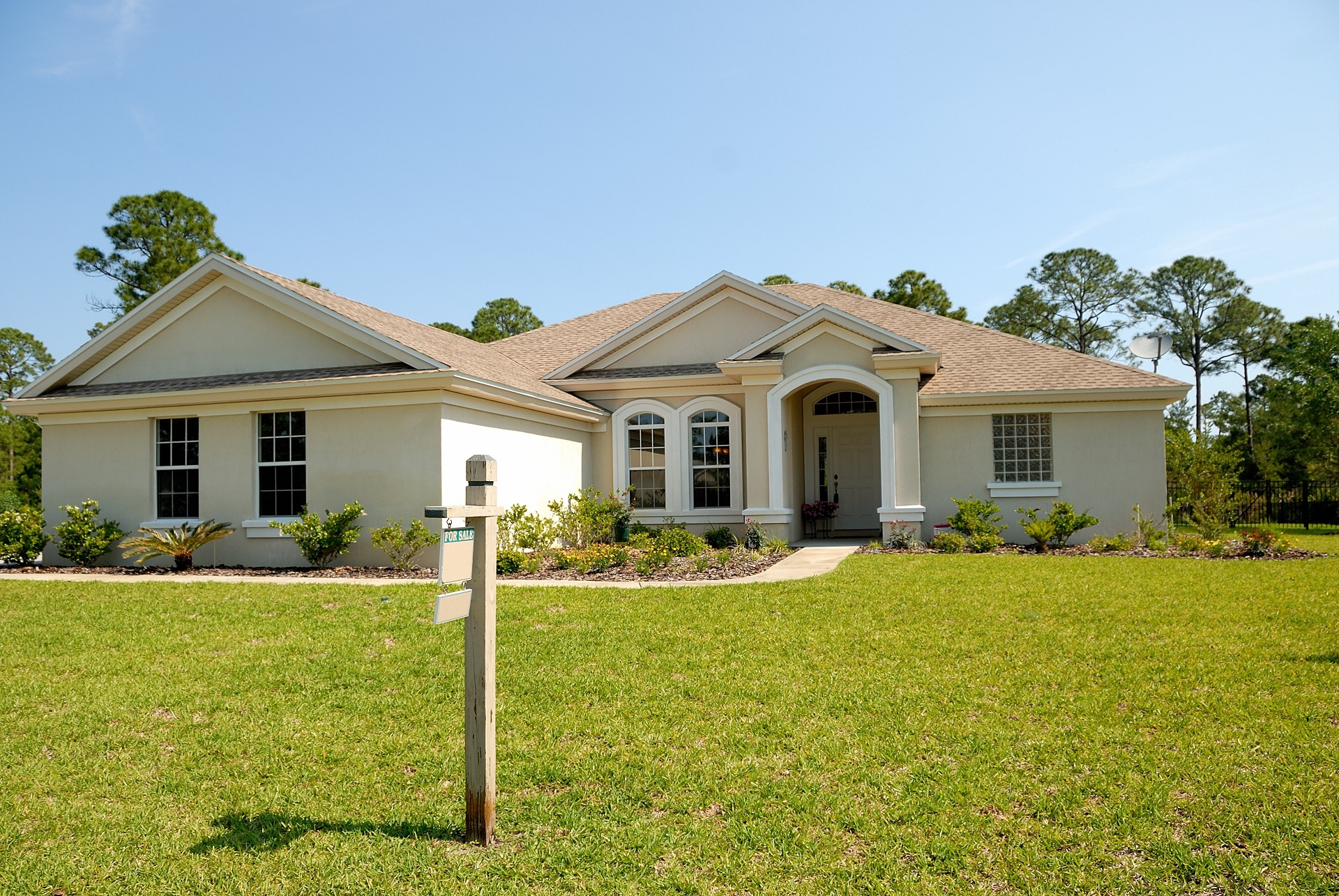 If you're a homeowner, at some point, you've probably wondered what your home is worth. And if you've ever sold a home, you've likely heard of the terms "market value" and "assessed value." But what's the difference? And which one matters more? Here's a breakdown of each term and why it matters when selling your home.
What is market value?
Market value is what a willing and informed buyer would pay for your home on the open market. In other words, it's what similar homes in your area have recently sold for.
Several factors can affect your home's market value, including its location, size, condition, and any unique features or upgrades. The current state of the housing market also plays a role. For example, if there's high demand for homes in your area but limited inventory, your home could sell for more than it would in a buyers' market with more homes to choose from.
To get an accurate estimate of your home's market value, you can talk to a real estate agent specializing in your area. They'll be familiar with recent sales of similar homes and can give you a good idea of what your home is worth.
What is assessed value?
Your local municipality sets your home's assessed value for taxation purposes. It's based on several factors, including the size, location, and age of your home. In some cases, the assessed value may also consider any upgrades or renovations you've made.
Keep in mind that the assessed value is different from the market value. The assessed value is typically lower than the market value because it's used to calculate your property taxes. As such, it's not necessarily a good indicator of how much your home would sell for on the open market.
In most cases, your home's assessed value won't directly impact your ability to sell it. However, the assessed value will be vital if you plan to appeal your property taxes.
If you're considering selling your home, the market value is the number you should focus on. Potential buyers are willing to pay this for your home, and it's the best indicator of how much money you'll ultimately make from the sale. 
---
Call me today to learn more about how to value a home! My personalized and comprehensive service, complete support to her clients, and superior service are key to my 20 years of thriving in Prescott Real Estate. 
Our team of agents, lenders, and marketing professionals ensures that your goal of purchasing or selling a home is reached. Sellers benefit from my years of experience in Prescott and my dedication to ensuring they reach their goals. Whether working with buyers in new home sales, retirees downsizing, or first-time home buyers navigating the home buying process, I will work tirelessly to ensure a smooth transaction.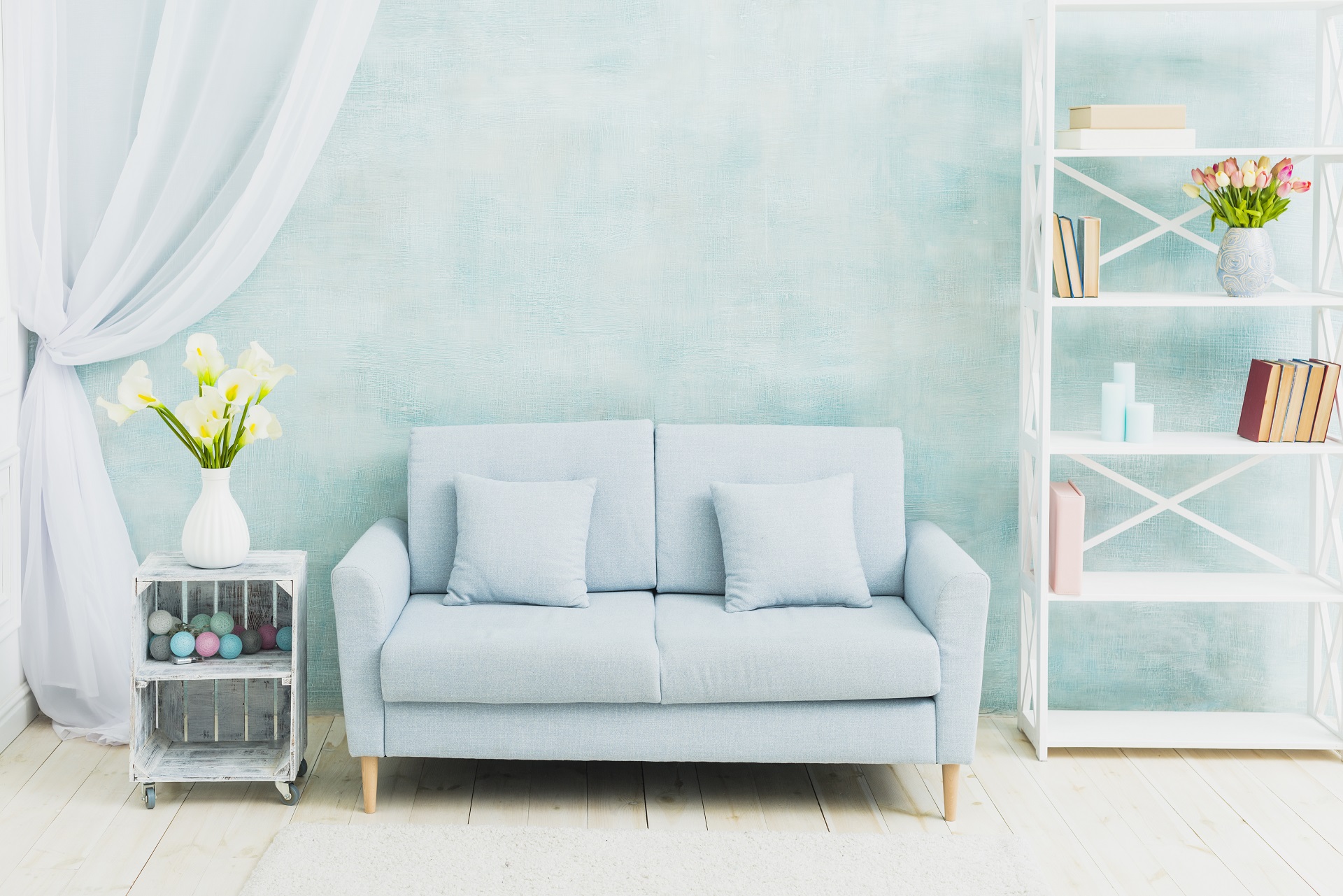 When marketing and selling a home, staging can be a powerful tool. Staging helps a home sell faster in numerous cases, and it can boost the buyer's desire for a home. In this world of incredible technology, there is an alternative to standard staging. Virtual staging uses computer imaging technology to create realistic listing photos that display a staged home, even though the property isn't physically staged. Through 3D modeling and photo editing, empty rooms transform into a staged home. The results can be quite impressive.
Styldod states, "The fundamental difference between traditional staging and virtual staging is that traditional staging showcases a property as it is, while virtual staging shows property as possible. In virtual staging, a photograph is all you need to get the room virtually staged."
Pros:
Cost Effective: One of the benefits of virtual staging is its cost-effectiveness. Home sellers don't have to pay for the cost of renting furniture or accessories, and they don't have to pay a professional stager. Standard staging can cost thousands, "on average, it will cost you at least $7,000-$30,000." In contrast, virtual staging "per image, it will cost you only $16-$100" (Styldod).
No Labor: Another cost-effective reason to use virtual staging is that there is no labor-intensive work. When you use a service to stage your home physically, this includes renting the furniture, setting it up, and then taking it down once the listing period is over. With virtual staging, you only need a digital photo of your room.
Not Time-Consuming: The entire process of virtual staging is not time-consuming. You don't have to wait for the furniture to be delivered or for the stager to set it up. Virtual staging can be done quickly and easily.
Possible Cons:
Less Personal: One potential drawback of virtual staging is that it can seem less personal than traditional staging. When you see a virtually staged home, you see a computer-generated image. It's not an actual photo of the house with real furniture. This could make some buyers feel like they're not getting a real sense of the property.
Empty Home: Some buyers may be disappointed when they arrive at an empty home. They might have pictured the house with the virtually staged furniture and feel like they're not seeing the "true" property.
 What Part of Your Home Should You Stage?
Below is what over 4,200 surveyed home buyers deemed as the most critical rooms in the home to have staged.
86% Living Room
84% Master Bedroom
68% Kitchen
63% Outside Space
71% Dining Room
Whether you are physically or virtually staging, in either case, it's a good idea to view staging not as an expense but as an investment. Contact me today if you're thinking of selling soon and would like to work with a stager. I can connect you to trusted professionals who will make your home look its best.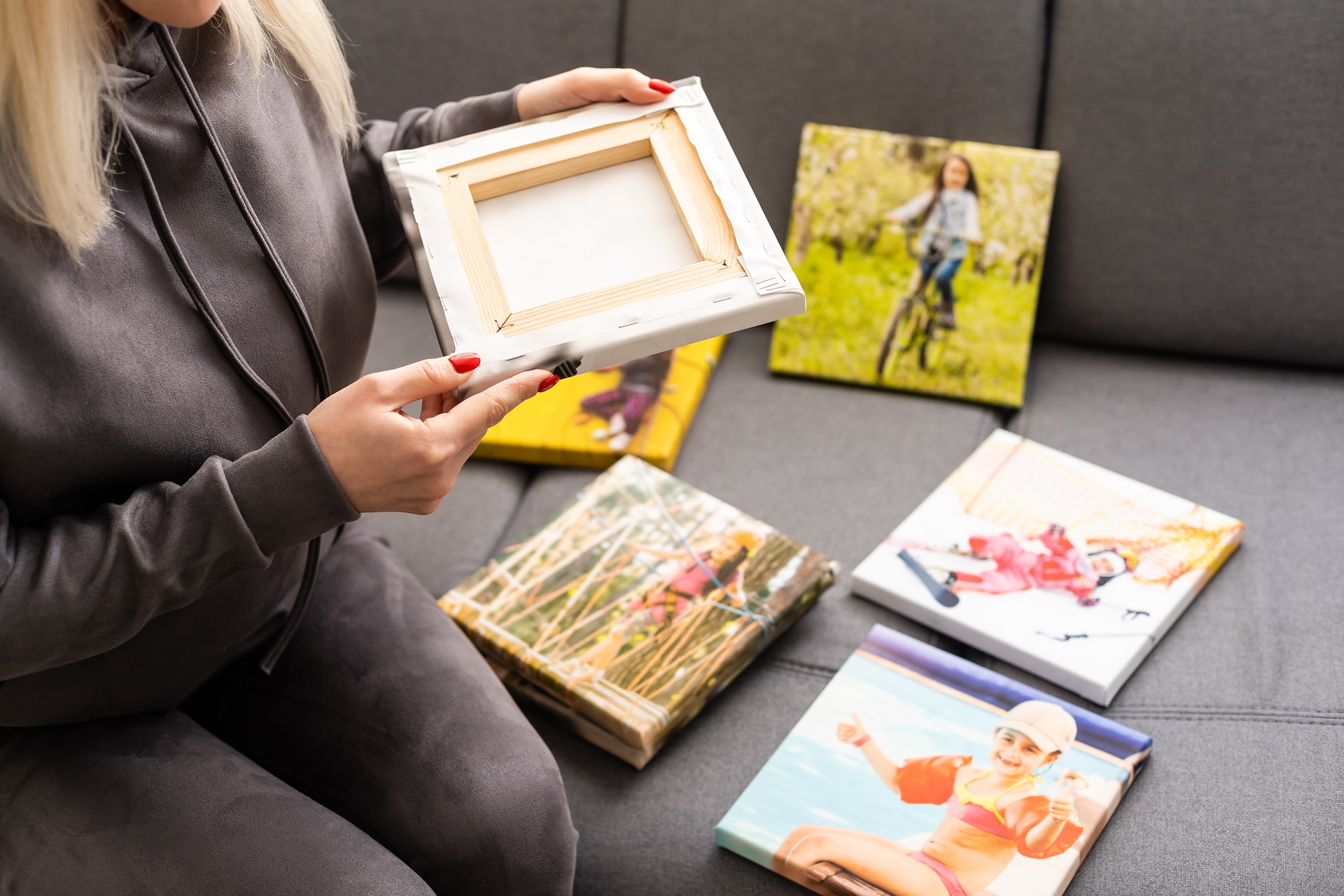 Staging Mistakes to Avoid
When you're staging your home to sell, you want to do everything possible to make it look its best. But sometimes, good intentions can lead to embarrassing mistakes that could hurt your home's value.
Here are seven of the most common home staging mistakes to avoid:
1. Personal Photos Mementos
You may love your family photos and cherished mementos, but potential buyers don't want to see them. They want to imagine their own family in the home, not yours. So pack up those personal items before staging your home.
2. Too Much Furniture
Too much furniture in a room can make it feel small and cramped. Reduce your furniture down to the essentials and arrange it to make the space feel open and inviting.
3. Poor Lighting
Good lighting is essential in any room, but it's critical when staging a home for sale. Poor lighting can make a space feel dark and uninviting, so open up the curtains and turn on all the lights before potential buyers come through.
4. Messy Kitchens and Bathrooms
Your kitchen and bathroom are two of the most important rooms in your home, so they must be spotless when you're staging them. Be sure to clear off countertops, put away dishes, and declutter any cabinets or drawers. In the bathroom, hide any personal items and ensure the counters are clean and clear.
5. Unmade Beds
An unmade bed can make a bedroom look messy and uninviting. Be sure to straighten the sheets and plump the pillows before potential buyers come through.
6. Pets and Pet Messes
Pets can be a turnoff for some potential buyers, so removing them from the home during showings is best. If that's not possible, put away any pet toys, food, and water dishes. And always clean up any pet messes before potential buyers come through.
7. Personal Items in Plain Sight
You may think your home is clean, but if personal items like mail or bills are in plain sight, potential buyers will think you're not keeping up with the housework. Be sure to put away any personal items before staging your home.
Avoiding these seven embarrassing mistakes will go a long way toward helping you stage your home successfully and sell it for the best price possible.
About Kim Shaw
Kim moved to Prescott in 1995 and started her Real Estate career in 1998. As a mother of four, and the veteran of 5 corporate relocation's, Kim brings a world or understanding and expertise into making a new town and a new house into a new home. Kim's personalized and comprehensive service, complete support to her clients, along with superior service is key to her successful 20 years of thriving in Prescott Real Estate. Kim's Testimonials Speak Volumes.  Contact Kim
Kim Shaw
(928) 710-9148