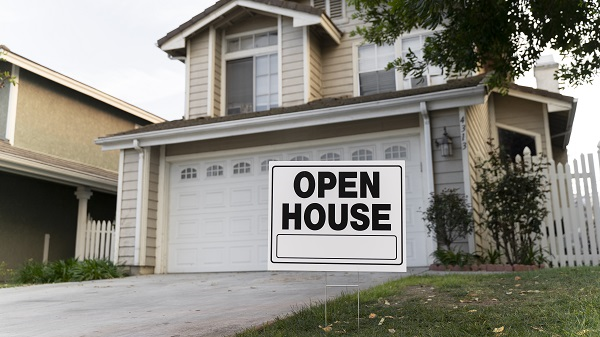 If you're hosting an open house, you'll want to ensure you have some food available. Here are ten open-house food ideas that will make your open house a success:
Finger foods.Finger foods are always a hit at any party, and an open house is no exception. Consider offering some bite-sized appetizers that your guests can quickly grab and go.
Fresh fruit.Fresh fruit is a great way to ensure your guests have something healthy to nibble on.
Veggies and dip.Veggies and dip are another healthy option that your guests will love. Offer a variety of chopped veggies, along with a variety of dips.
Cheese and crackers.Cheese and crackers is another classic open-house food option your guests will love. Be sure to offer a variety of cheeses, as well as some gluten-free crackers for those with dietary restrictions.
Sandwiches. Sandwiches are always a good option if you want to offer something a little more substantial. You can make them beforehand or set everything up so your guests can build their own.
Soup. Soup is another excellent option for an open house, especially if it's chilly outside. Set up a crockpot with your favorite soup and let your guests help themselves.
Chili.Chili is another great option for an open house, especially if you're expecting many people. Set up a crockpot with your chili and let your guests help themselves.
Dessert.No open house is complete without some dessert! Offer your guests a variety of cookies, brownies, or other sweets.
Coffee and tea.Make sure you have coffee and tea and some sugar and milk available for your guests if they want it.
Water. Remember the most important beverage of all: water! Be sure to have plenty of water for your guests to stay hydrated.
Selling homes is my specialty! When you are ready to sell, call me, and together we can make your home sale a smooth and successful process!  Kim Shaw 928-710-9148
---
Better Homes and Gardens has a bank of recipes on their website.  Here is a fantastic recipe for your next open house!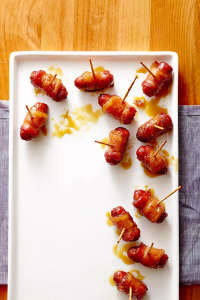 These bacon-wrapped smokies will disappear from your party spread in a flash. A coating of brown sugar before baking ensures that each of these little smokies has the perfect sweet and savory flavor combo.
Ingredients
Nonstick cooking spray
1 16 ounce package small cooked smoked sausage links
15 slices bacon, each cut crosswise into thirds
¾ cup packed brown sugar
Directions
Preheat oven to 350 degrees F. Line a 15x10x1-inch baking pan with foil; lightly coat with cooking spray. Set aside.
Wrap each sausage link with a bacon piece, overlapping the bacon piece at the end. Press the end of the bacon piece to seal or secure it with a wooden toothpick.
Place brown sugar in a large plastic storage bag. Add several bacon-wrapped sausages to bag and seal. Shake bag gently to coat sausages with brown sugar; place sausages in prepared pan. Repeat with remaining bacon-wrapped sausages and brown sugar.
Bake about 30 minutes or until the bacon is browned. Serve immediately. Makes about 45 appetizers.
Tip
Prepare as directed through step 3. Cover and store in the refrigerator for up to 24 hours. To serve, uncover and bake as directed in step 4.
Kim Shaw
928-710-9148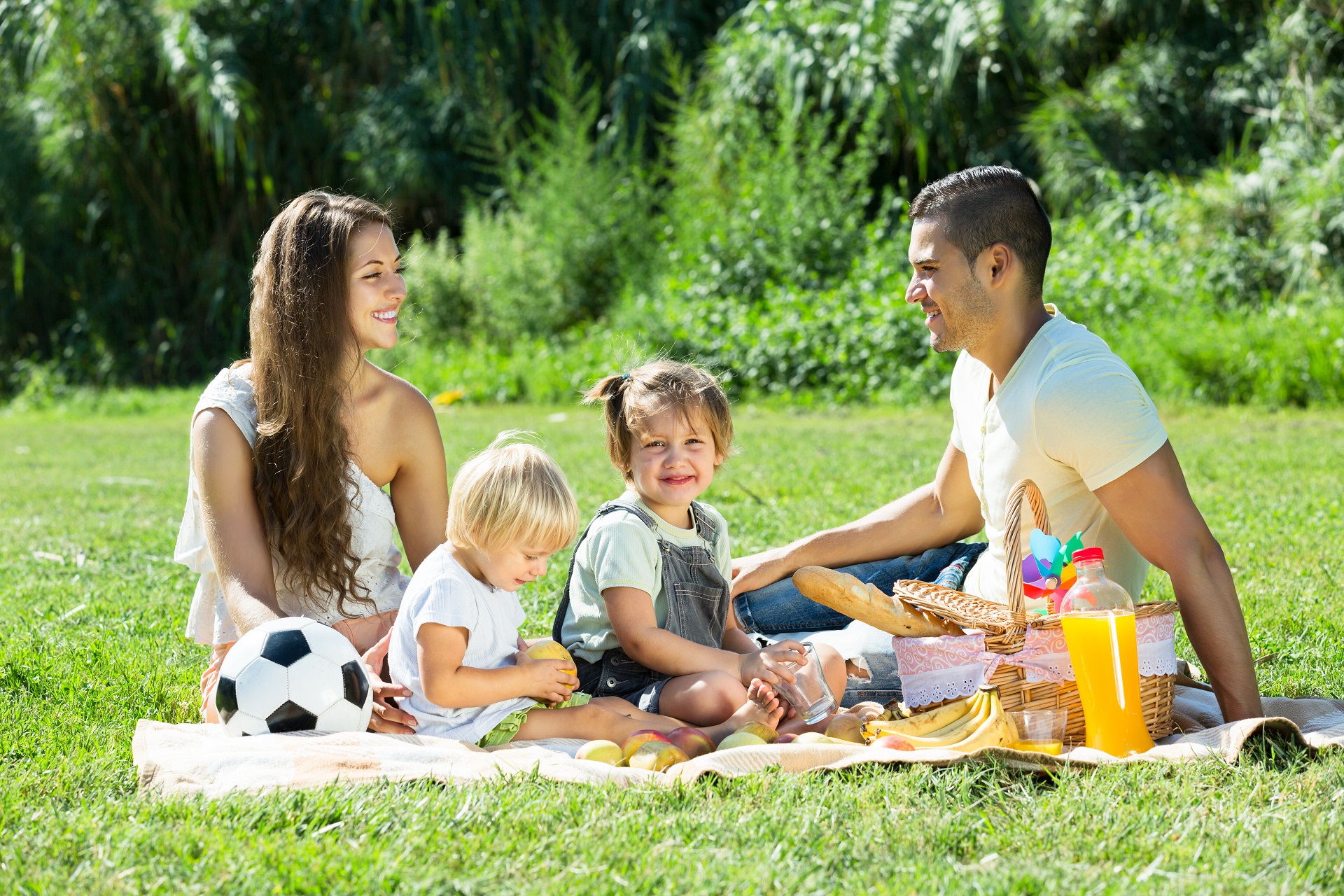 Prescott Valley, Arizona, is a unique and dynamic town. It is in the stunning Bradshaw Mountains and offers incredible views of the surrounding high desert terrain. Settlers found Prescott Valley while looking for gold in the early 20th century. The town has since grown into a vibrant community with plenty to offer its residents and visitors. Prescott Valley is the perfect place for those seeking an escape from the hustle and bustle of city life with an array of outdoor activities, such as hiking, mountain biking, and horseback riding. With so much to offer, it's no wonder that Prescott Valley is one of Arizona's premier locations. 
Prescott Valley, Arizona, is a thriving family-oriented community located 85 miles north of Phoenix and sits at an elevation of 5,000 feet. Prescott Valley is a few minutes east of historic downtown Prescott. Prescott Valley was the seventh fastest-growing place among all cities and towns in Arizona between 1990 and 2000 and presently has approximately 50,000 people calling it home.
Strong in economic development, the community attracts retailers and restaurants such as Kohl's, Dick's Sporting Goods, T.J. Maxx, Chick-Fil-A, Sprouts, Hobby Lobby, Culvers, Popeyes, Buffalo Wild Wings, and a host of independent food and shopping choices.   
There is no shortage of places to spend leisure time in this vibrant town. Visit Fain Park for a picnic and fishing, enjoy the Mountain Valley Splash Pool, and take in special events such as Prescott Valley Days, Balloon Glow, and the Christmas Valley of Lights.   
Many people have chosen to buy homes and relocate to Prescott Valley because of its strong work ethic, solid educational system, family values, and positive outlook under sunny Arizona skies. The mild climate, convenient location, and surrounding lakes, fishing, and hiking trails make this popular community attractive for families and retirees.
PRESCOTT VALLEY'S HISTORY
Gold in Prescott Valley: The Walker party discovered gold along Lynx Creek in 1863. In the 1930s, a gold dredging operation, the Doodle Bug Diggings, was farther east in Lynx Creek Canyon. The Lynx Creek placers produced a recorded 29,000 troy ounces of gold. Estimates of the actual amount of gold produced were 80,000 troy ounces, which would be worth about $85 million at today's prices.
Name Change: Prescott Valley was formerly known as Lonesome Valley. The area was settled by ranchers in the 1880s, raising beef to supply the miners and new settlers. The Fain family still ranch in the valley.
Fain Park: Thomas Gibson Barlow-Massicks arrived in the area in the early 1890s and built the historic "Castle" in Fain Park. The Castle still stands in Fain Park today. Messick's had a hydraulic gold mining operation in Lynx Creek Canyon and built the company mining camp just east of his Victorian home, a.k.a. the Castle. 
Incorporation: In the mid-1960s, a real-estate company from Phoenix purchased land 10 miles east of Prescott, known as Lonesome Valley. In 1966, representatives from Prescott Valley Inc. began traveling to the Midwest to sell home lots. By 1978, more than 1,500 residents lived in the unincorporated area now known as Prescott Valley. In 1978, 80% of the voters of Prescott Valley voted for incorporation as a town.
---
If you would like to know more about the Prescott, Arizona, area, give me a call – I love to talk Prescott!  Kim Shaw 928.710.9148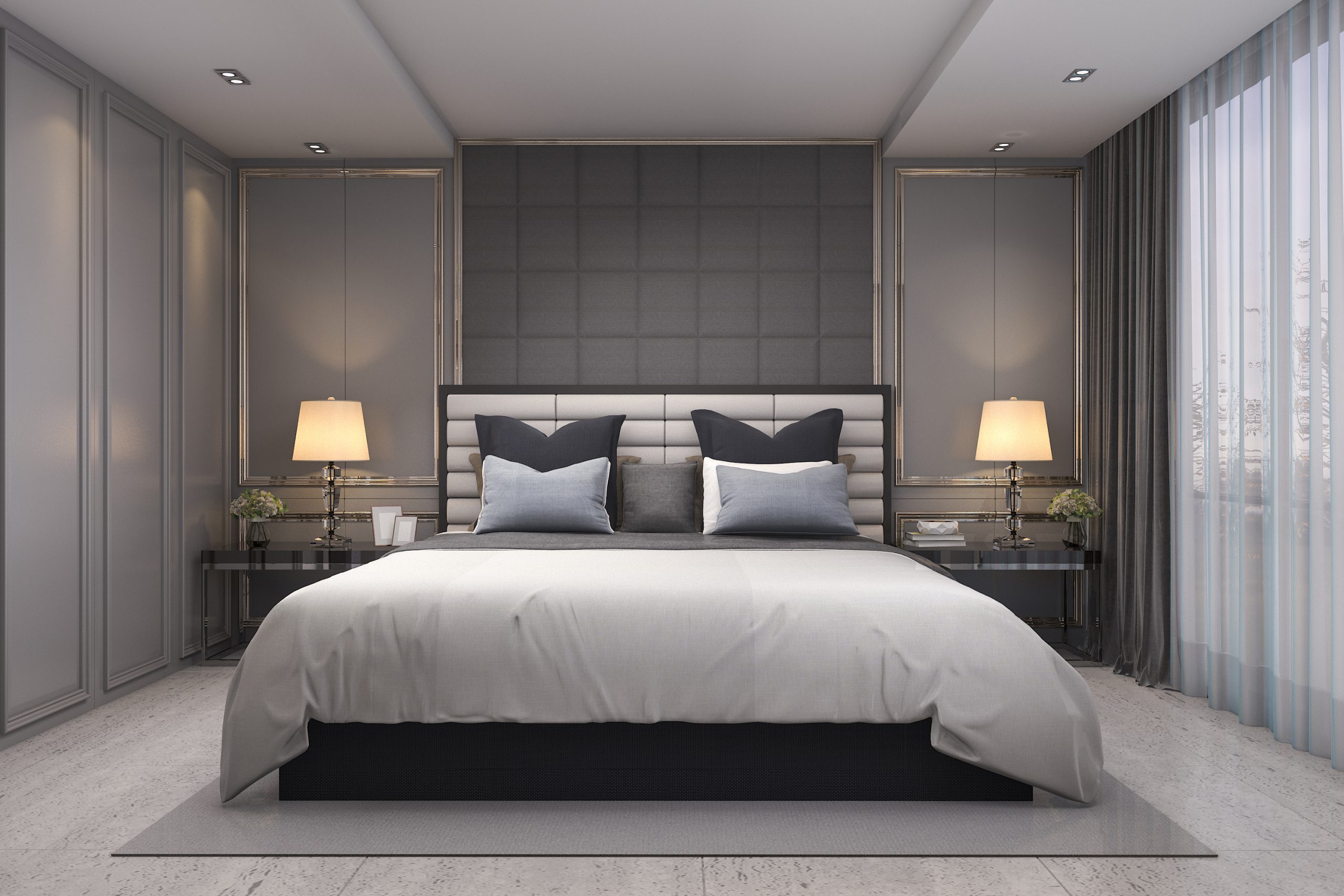 With remodels within your home, kitchens and living rooms will take victory when ranking importance to potential buyers. However, don't forget the bedroom! A stale and outdated bedroom style could be a deal-breaker to many buyers. Buyers will envision themselves in each room of the home, and with a bit of freshening up, the bedroom can become a relaxing, calming space to invite those potential buyers in.
Declutter:
Remove distracting knick-knacks off nightstands, organize the closet, and store away roughly 2/3 of your belongings. Consider using the Kon Mari Method to remove the clutter from your life. 
Fresh Paint & Remove Outdated Wallpaper:
 A fresh coat of paint is a considerable step in updating your bedroom. Does your bedroom have a paint color that could be off-putting to buyers or have outdated wallpaper? Remove the wallpaper or off-putting color, and choose a neutral color to create a relaxing space. Light gray or blue are often recommended colors. If wallpaper is involved, don't be afraid of the wallpaper removal process; here are tips by HGTV for wallpaper removal.
Remove Popcorn Ceilings:
 Popcorn ceilings can date a room. Popcorn ceilings catch dust quickly and are difficult to clean and repair. Removing your popcorn ceilings will instantly modernize your bedroom. This Old House offers three popular removal options, including scraping, covering with a new layer of drywall, or skim coating with plaster to create a unique texture. 
Light & Windows:
 Lighting is essential, but make sure it's the right kind of light. Don't create a dim dark space, and don't utilize fluorescent lighting. Instead, take advantage of natural light, lamps, and low light. Clean the windows to receive the most natural light. Along with this, choose light bulbs with warmer tones.  
Bedding
:
 Make your bed look as comfortable as possible! Puff it up and make it cozy, or consider purchasing a fancy comforter. Create an inviting place they will want to relax in. Ballard designs has multiple possibilities to arrange your pillows to 'cozy up' your bedroom. 
Mirrors
:
 Mirrors can offer reflected light to make a bedroom look more prominent; however, too many mirrors can create a fun house environment. Find a balance, don't go overboard, but instead, one or two mirrors strategically placed can create a larger-looking bedroom. 
Remove Frills:
 Check those bed skirts, window dressings, and curtains. Excessive frills can scream, "Outdated!" toning down the frills will bring your outdated look up to date.
These steps will freshen up that room and take it to the next level! If you need someone to evaluate your interior appeal, I would happily share my thoughts and guide you toward maximizing your home's appeal!
Kim Shaw
(929) 710-9148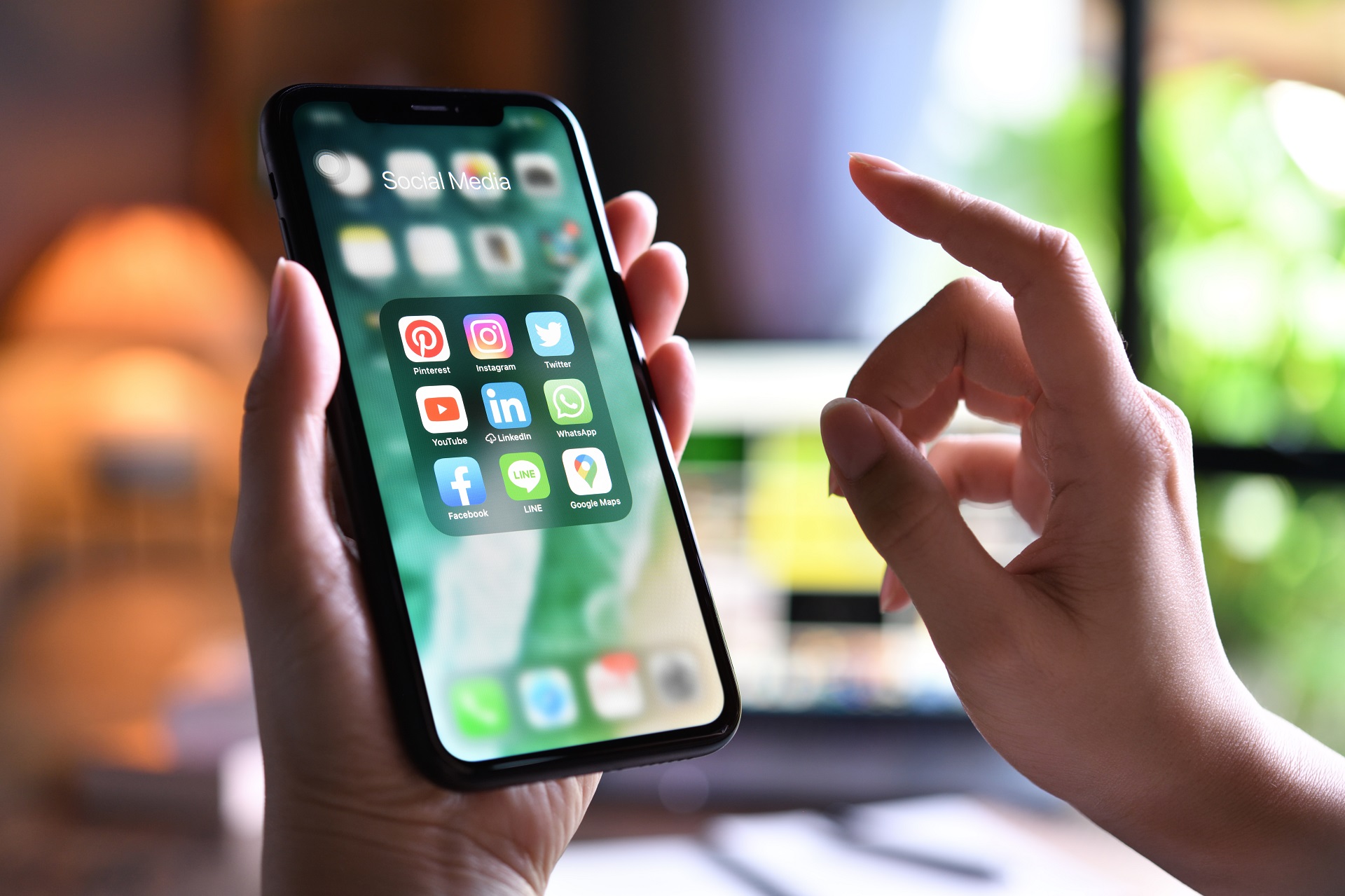 As technology rapidly advances, so does our reliance on it. Cell phones have become a common staple in everyday life with features that make communication more effortless than ever before; however, with the convenience cell phones comes a potential for danger if not used properly. With this in mind, knowing how to operate your cell phone safely and responsibly is essential. 
The convenience of mobile devices also comes with risk. As you check in, text, share photos, and increasingly run your life on the go, you may inadvertently expose private information or make yourself more likely to be a victim of a crime. Here are four things you should be aware of as you use new mobile and social technology that might spare you expensive or embarrassing lessons:
1. Beware of how often you "check in" through social media.
Apps like Foursquare and websites like Facebook allow you to "check in" when you're out and about, effectively broadcasting where you are… and where you're not. Be especially sensitive to checking in from airports and locations far from home. Enterprising thieves can use this information to target your home or business.
2. Beware of the photos you're sharing.
If a picture is worth 1,000 words, what are your images on Facebook saying to friends, family, and co-workers? Just like checking in when you're out of town, vacation photos posted in real time can inadvertently let people know you're not home. 
3. Remember to log out of public computers
Have you ever checked your email in an internet cafe or hotel computer? Did you remember to log out? Closing a browser window isn't usually enough. People who open the browser can often waltz into your email account because your "session" is still active. Remember to click "log out" or "exit my account" when logging into private accounts through public machines.
4. Protect your devices
Smartphones now carry the sort of data you used to keep under lock and key in your home office or closet safe. If your devices are lost or stolen, how much of your private information could be exposed through your device? 
First and foremost, add password protection to your device in case it is lost. Most have a setting you can activate that forces someone, to enter a code before accessing the device's apps and data.
Second, consider adding an app or service to track your device via GPS if it is lost or stolen. Depending on your device, there are an array of options to help locate your smartphone if it disappears. To find an app specific to your device, try Googling (without quotation marks): "app tracks stolen [device name]" where [device name] is replaced with your brand of smartphone (iPhone, Android, Blackberry, etc.).
Hopefully, we have provided a few simple starting points for ensuring safety when using your cell phone. Of course, additional measures can be taken to prevent your data from being accessed and unauthorized usage. We would love to hear from readers about other ways to provide safety when using your cell phone. Together we can ensure increased protection for our digital lives so that we can continue to make the most of all the incredible comforts and conveniences of modern-day living with peace of mind. 
Kim Shaw
(928) 710-9148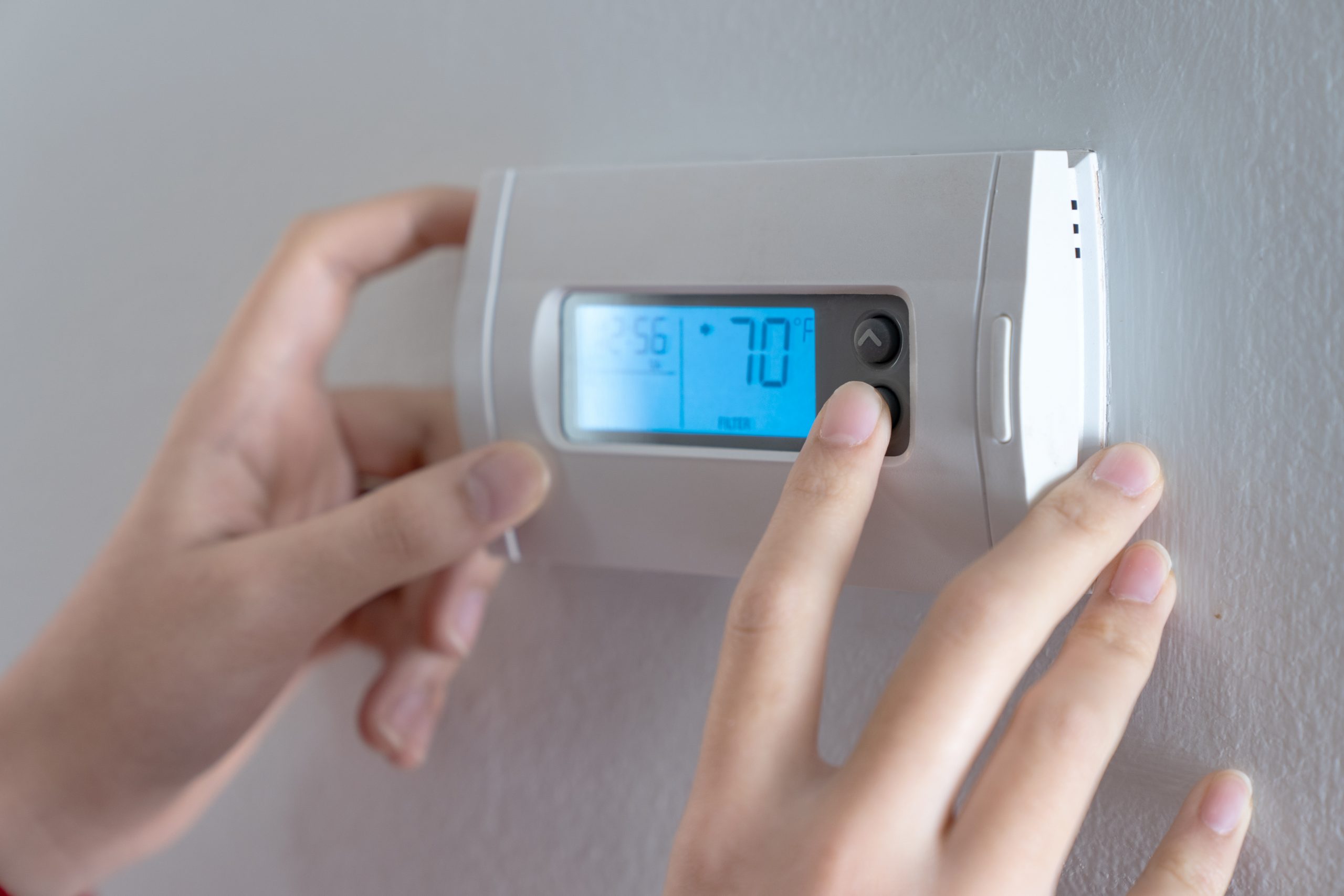 As a homeowner, you are always looking for ways to save money. Your heating and cooling bills can be a large part of your monthly expenses, so finding ways to reduce those costs can significantly impact your budget. Here are five tips to help you save money on your heating or cooling bills:
 Programmable Thermostat: Installing a programmable thermostat can help you save money on your heating and cooling bills by allowing you to set specific temperatures for different times of the day. For example, you can select the temperature to lower when you are asleep or out of the house and rise when you are home and awake.
 Seal Those Leaks: On average, heating and cooling account for almost half of a home's energy consumption. One way to reduce energy loss and save money on your heating or cooling bills is to weatherstrip your doors and windows. Weatherstrip will help to keep the cool or warm air inside your home and prevent it from escaping. (Tip: Take simple steps like caulking windows, sealing leaks around chimneys and recessed lighting, and sliding draft guards under your doors to save up to 20% on heating costs.)The minor leaks can be equivalent to leaving open a 3-foot-by-3-foot window.
 Change Your Air Filters Regularly: Another way to save money on your heating and cooling bills is to ensure your HVAC system is properly maintained. This means having it regularly serviced and changing the air filters as needed. Dirty air filters can restrict airflow and make your system work harder, which uses more energy and drives up your costs.
 Utilize Ceiling Fans: Ceiling fans can help circulate the air in your home, making it feel cooler in the summer and warmer in the winter. Fans can help you reduce your reliance on your heating and cooling system and save you money.
 Be Mindful of Your Lighting:In the winter, take advantage of natural daylight by opening blinds and curtains during the day. In the summer, do the opposite and close them to keep the heat out. And no matter what time of year it is, use energy-efficient lighting whenever possible. LEDs are a great example of how innovation and technology can make your life easier. They last 25 times longer and consume up to 90 percent less electricity than incandescent bulbs. (Tip: By switching five of your home's most frequently used bulbs with ENERGY STAR® certified LEDs, it's possible to save $75 on energy costs annually.)
By making a few upgrades to your home, you'll save on your utility bills and improve your home's energy efficiency. When you're ready to sell your house, these key features will make it even more attractive to potential buyers. Contact me when you are ready to discuss what buyers are looking for regarding energy efficiency options in our area.
Kim Shaw
(928) 710-9148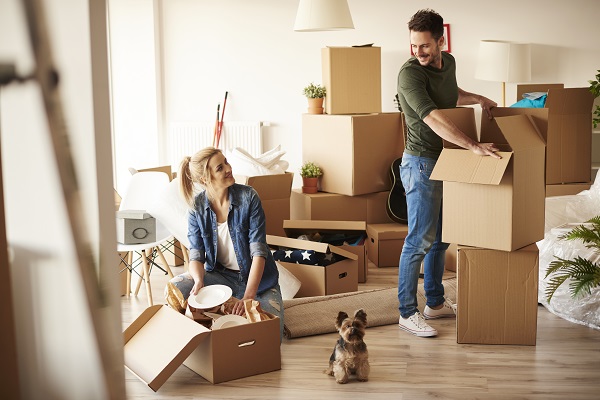 How to Quickly Lighten Your Moving Load
As you are packing to move, we have a secret for you . . . move less stuff!
It's obvious, but it's true. You can save time, money, and the anxiety of finding the right place for extra stuff if you take the time before your big day to declutter. While you may have things destined for the dump, the odds are you have a lot more stuff that could find a better home with someone else. So how do you quickly and easily declutter your home before the move?
Start with a garage sale. The garage sale is a reliable way to offload your junk. For example, you may not want to keep your surfboard when moving to Prescott, but someone may be willing to pay top dollar for it. Another option is a "moving in" garage sale. Consider having a garage sale when you arrive. Plus, this can be a great way to get to know your new neighbors.
Sell your stuff online. Facebook Marketplace, Craigslist, eBay, and Nextdoor are all excellent venues for finding buyers. These online marketplaces offer a fast option for many people to see what you have to sell. However, remember to be safety conscious when meeting with strangers. Beware of scammers, and instead of inviting strangers into your home, if possible, meet the buyer in a grocery store parking lot or at a gas station.
Recycle: Take any electronics or paper goods to the nearest recycling center. It's an eco-friendly way of decluttering your home and getting rid of unwanted items.
Donate it! Get a tax deduction, and let someone else benefit from your unwanted items by dropping them off at Goodwill Industries, Stepping Stones, or the Salvation Army. This is also an excellent way to impact the community positively.
Don't let extra clutter drag down your move. Set aside time before the big day to sell, trade, or donate. You may sell enough to earn a few extra bucks to buy pizza on your first night in your new place.
Are you still searching for that perfect home? I'd love to help! Or, if you need to list your home, I love listing homes and helping them sell fast. Give me a call!  Kim Shaw (928) 710-9148
Moving to Prescott?
Are you getting ready to move to the Prescott Area? Welcome to "Everybody's Hometown!" We are excited to have you! You have picked a gorgeous town. Prescott truly has something for everyone. There are plenty of things to do in the area, making it the perfect community for people of all ages. Prescott is rated as one of the best places to retire, but our town is equally as family-friendly (and dog-friendly too!). The Prescott population is growing; however, it still offers the small-town feel the city has to offer and gives residents the best of both worlds.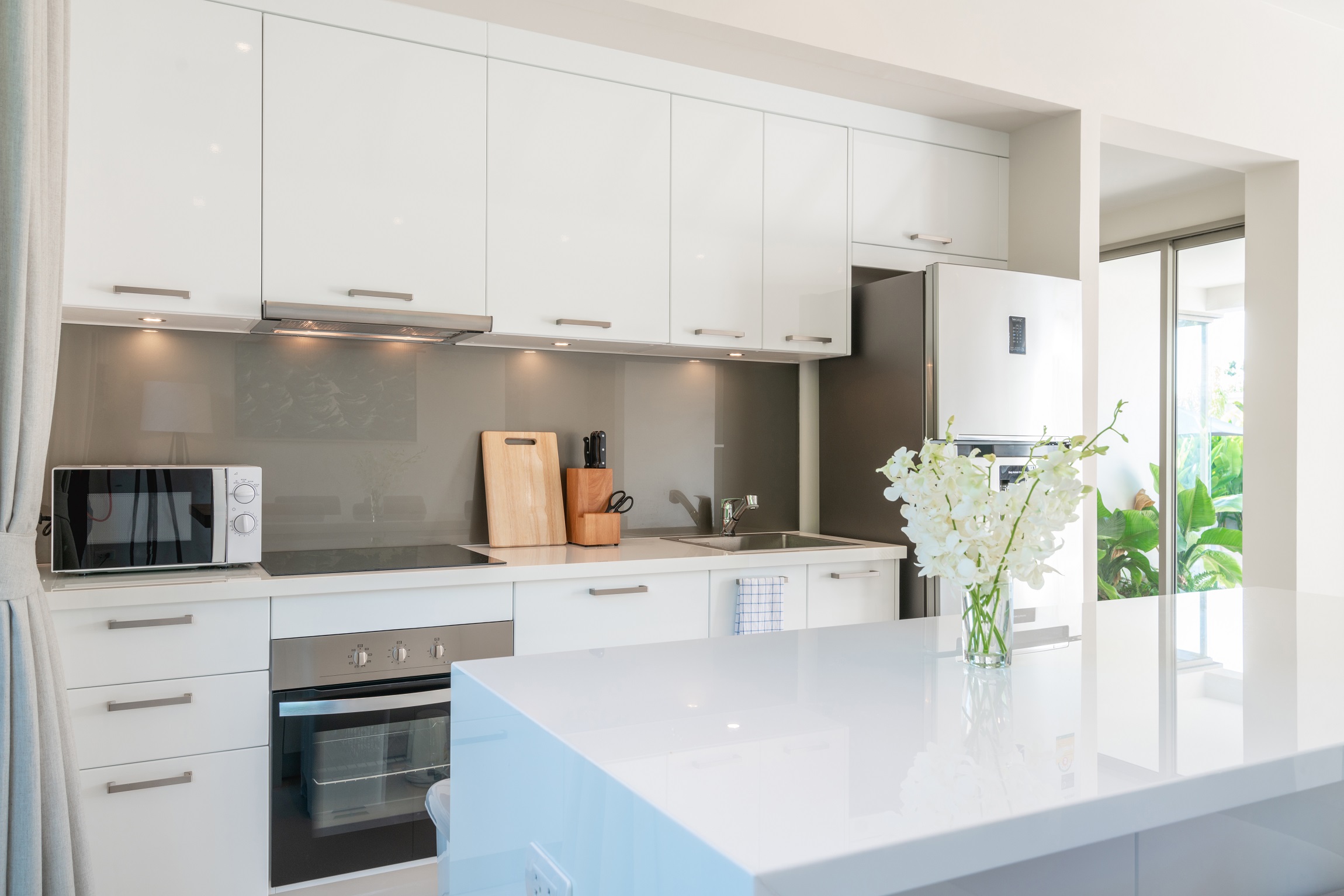 Are you getting ready to put your home up for sale? Open Houses are a great way to attract potential buyers, and there's no better time than now to start planning. A well-planned open house can help get your property off the market quickly and create a positive impression on everyone who enters your door. Here are vital preparations necessary for hosting a successful and memorable open house that hopefully has people lining up in droves to make an offer!
Get the Word Out
One of the essential steps in planning an open house is getting the word out. You can start by advertising through real estate websites, print media, and local neighborhood postings. Social media can be a great way to spread the news about your upcoming open house with targeted ads that are sure to get people talking. Have your realtor connect with other local real estate agents in your area, and encourage them to share information about your open house with their contacts.
Clean Up
Before potential buyers come for a home tour, you must tidy up the space from top to bottom. This includes vacuuming carpets, mopping floors, washing windows, and scrubbing bathrooms. Give extra attention to areas where there may be a lingering smell, such as the kitchen or basement. Don't forget to dust, declutter and rearrange furniture if necessary.
Prepare Refreshments
Providing light refreshments at your open house is a great way to create a hospitable atmosphere and leave a positive impression on buyers. Offer non-messy finger foods for guests to munch on while they explore each room in your home. Be sure to have plenty of cold drinks handy as well; water, lemonade, and iced tea are always popular options!
Make Your Home Smell
Yes, make your home smell! Make sure your home smells clean, fresh, and inviting. Remove pet scent, musty mildew smell, or burnt food odor. You can use scented candles, essential oils, or other fragrant items to make a lasting impression on visitors. NOTE: Avoid overtly floral or scented scents, as many people are allergic or sensitive to strong scents.
Greet Guests with a Smile
When potential buyers arrive at your open house, greet them with a warm welcome and friendly smile! Make sure someone is available to answer questions and provide information about your home, neighborhood, and local amenities. Allow visitors to explore the property independently while still being present in case they need assistance.
Follow Up Afterward
Once your open house is over, follow up with guests who attended. By keeping an open line of communication, you can ensure that potential buyers are kept up-to-date on any changes or updates, and ultimately help to create a sense of trust that will lead to a sale!
Follow these simple tips for planning an open house, and you'll be well on your way to selling your home quickly and successfully. Contact me today; I'd love to help you sell your home. I will work hard to sell your home faster and at a higher price. My secret is simple . . . dedicated customer service.